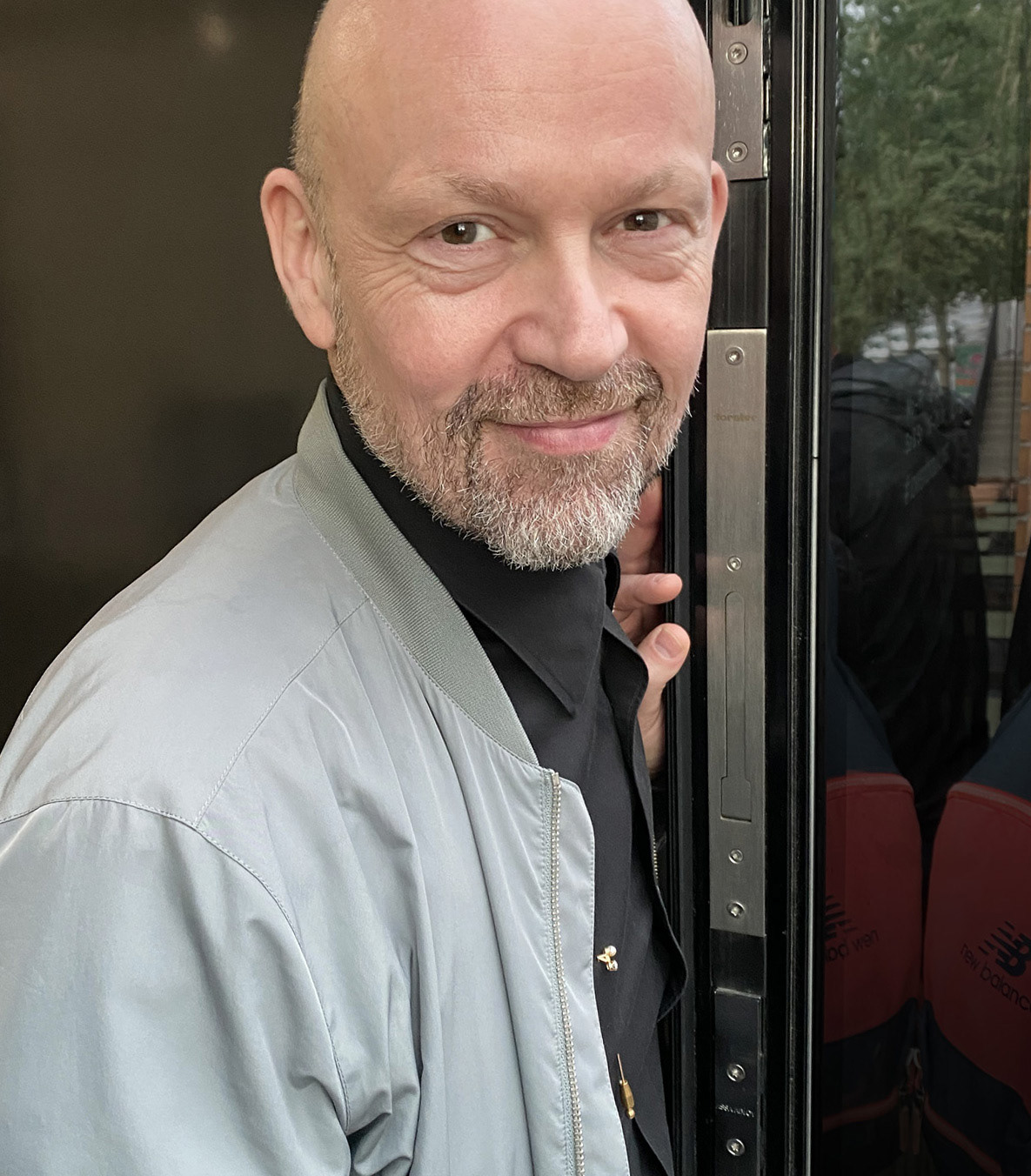 Vincent van der Marck (*1969, Amsterdam), since 1989 passionate about design
Vincent started studying industrial design at
HKU
(University of the Arts Utrecht) and finished his studies at the Amsterdam Vocational College for Woodworking, Furniture and Interior Design (
HMC
).
Together with a group of friends Vincent set up a woodworking workshop in 1997. While designing, creating, selling his furniture and objects, he made his first graphic designs and his first website. 
After working at a dotcom-start up, Vincent set up as a freelance designer and art director, resulting in designing the
deBijenkorf.nl
website, newsletters and special action sites. 
At the same time Vincent also designed for Heinz, Nike, TBWA, Rabobank, TUI Nederland, tomtom, Lastminute.nl, Delta Lloyd, Galerie Elisabeth Kaufmann and many more. 
In 2006 Vincent was commissioned to redesign sQueeze (the first gay glossy in the Netherlands) and became the magazine's art director in 2007. 
After moving to Berlin in 2008, Vincent started focusing on print design, books and catalogues and he became the manager of 
Studio Marc Bauer
. In this role, he is responsible for the operations of an artist's studio, from administration to newsletters, from installation and reproduction photography to Instagram videos. 
In cooperation with Marc Bauer, Vincent has so far designed and produced 7 artist books/catalogues/monographic catalogues.